Denver Condo Mania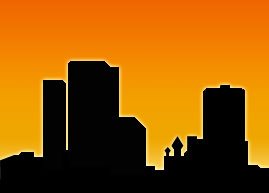 Denver is known as the "Mile-High City" due to its elevation of exactly one mile above sea level. Fortunate to have four distinct seasons, Denver also claims to have 300 days of sunshine per year, making it an outdoor-oriented city year round.
Condo Mania Market Reports

---

DENVER Quarterly Market Report

The resale activity for condos in Denver for the first quarter increased 11.3% with 1238 sold compared to 1112 in the first quarter of 2016.

The Median Sale Price for condos sold in Denver for the first quarter increased 6.5% with a median price of $301,000 as compared to $282,500 in the first quarter of 2016.
Recent DENVER Blog Posts

Three Reasons to Live in a Loft or Condo in LoDo
LoDo is one of the more popular areas for our clients interested in buyer in Denver. Here's why.

Get a Piece of History with a Denver Loft
What is it about historic lofts in Denver that people prefer over newer lofts? In a word, character.

Live Near the Newly Refurbished Union Station!
There's so much going on at the Denver Union Station, we thought you might want to live near here.
Browse by DENVER Region

DENVER Region
Active
Listings
Price
SQFT
Min Price
Max Price

---

Downtown Denver
109
$452
$250,000
$5,250,000
Northeast Denver
11
$386
$369,000
$2,350,000
Southeast Denver
58
$380
$157,000
$10,475,000
Northwest Denver
10
$387
$320,000
$719,000
Browse by DENVER Area

Browse by Area
Active
Listings
Price
SQFT
Min Price
Max Price

---

BALLPARK
5
$366
$344,900
$725,000
CAPITOL HILL
6
$331
$265,000
$499,900
CHEESMAN PARK
6
$434
$259,000
$1,995,000
CHERRY CREEK
41
$411
$157,000
$10,475,000
CITY PARK
9
$403
$369,000
$2,350,000
CONGRESS PARK
2
$310
$429,900
$550,000
CURTIS PARK
1
$320
$739,900
$739,900
DOWNTOWN
33
$485
$344,500
$5,250,000
GOLDEN TRIANGLE
12
$438
$329,900
$4,350,000
HIGHLANDS
2
$377
$530,000
$590,000
JEFFERSON PARK
5
$401
$395,000
$706,000
LODO
29
$461
$250,000
$4,000,000
LOWRY
5
$278
$279,900
$1,050,000
RIVER NORTH
3
$371
$320,000
$719,000
RIVERFRONT PARK
10
$535
$330,000
$4,100,000
UNIVERSITY
7
$201
$168,000
$775,000
UPTOWN
7
$363
$280,000
$625,000
WASHINGTON PARK
5
$483
$285,000
$3,895,000
Featured Communities in DENVER

Live an active lifestyle in this age-restricted (55 and older) community located on the east side of Denver. Windsor Gardens offers an indoor/outdoor pool, new fitness center, clubhouse activities, golf, 24/7 security patrol, and elevator service. Residents can explore the outdoors on the six-acre nature trail, grab a book in the library, or get involved in one of 40-plus classes available. There is also a restaurant on the property that is a quick, easy walk to grab a bite with ...

Life is a work of modern art at S Park. Ninety nine residences in this progressive 2017 community include eight four-story townhomes with private rooftop decks and 91 condos that consist of studios and one-to-three bedroom flats as well as tri-level condos with four bedrooms. Nineteen floor plans, which range from 519 to 2,414 square feet, are characterized by open contemporary design, hardwoods, quartz countertops, Bosch stainless steel appliances and light and dark color schemes. Besides ...

From serene waterfront views and lush organic gardens to luxurious high rise condos and urban ease, Lakehouse 17 harmoniously blends the best of nature and city life. Opening in 2019, awe-inspiring penthouses, condos and rowhomes meld open design, tall ceilings, floor-to-ceiling glass and hardwoods with JennAir stainless steel appliances, quartz countertops, Italian cabinets and spacious private balconies. Amenities range from gated security, a concierge and heated parking garage to a ...
Browse by DENVER Community

Community
Active Listings
Price Range

---

10 ON TENNYSON
1 Listing
Priced at $449,000
100 PARK AVENUE
4 Listings
Priced from: $280,000 to $539,000
16 MARKET SQUARE
2 Listings
Priced from: $990,000 to $2,375,000
25 DOWNING CONDOMINIUMS
1 Listing
Priced at $4,595,000
2700 CHERRY CREEK
3 Listings
Priced from: $335,000 to $440,000
888 LOGAN
2 Listings
Priced from: $425,000 to $725,000
9300 E FLORIDA AVENUE
2 Listings
Priced from: $290,000 to $304,900
ACME LOFTS
1 Listing
Priced at $849,000
AJAX LOFTS
2 Listings
Priced from: $380,000 to $380,000
AMERICANA CONDOMINIUMS
2 Listings
Priced from: $229,000 to $305,000
ARBOR COURT CONDOMINIUMS
1 Listing
Priced at $289,900
ARIA TOWNHOMES
9 Listings
Priced from: $280,000 to $485,000
ART DISTRICT ROWHOMES
1 Listing
Priced at $575,000
ASCOT
1 Listing
Priced at $149,000
ATLANTIS
1 Listing
Priced at $191,999
AURARIA LOFTS
2 Listings
Priced from: $625,000 to $1,950,000
BAG FACTORY LOFTS
1 Listing
Priced at $669,000
BARCLAY TOWERS
4 Listings
Priced from: $344,500 to $497,500
BAYLY LOFTS
3 Listings
Priced from: $469,000 to $699,000
BEAR VALLEY CLUB
1 Listing
Priced at $110,000
BEAUVALLON
6 Listings
Priced from: $329,900 to $4,350,000
BELVEDERE TOWER
2 Listings
Priced from: $629,000 to $650,000
BLUEPRINT
2 Listings
Priced from: $429,900 to $550,000
BROOKS TOWERS
10 Listings
Priced from: $250,000 to $1,950,000
BROWNSTONES ON THE PARK
1 Listing
Priced at $1,325,000
BUCKLEY ROW TOWNHOMES
3 Listings
Priced from: $825,000 to $1,050,000
CANDLEWYCK
5 Listings
Priced from: $229,900 to $279,900
CARRIAGE HOUSES AT CHERRY CREEK
1 Listing
Priced at $700,000
CATALONIAN AT CHERRY CREEK NORTH
2 Listings
Priced from: $399,000 to $499,000
CEDAR POINTE
1 Listing
Priced at $230,000
CHAMBERLIN HEIGHTS
2 Listings
Priced from: $399,000 to $479,000
CHAMPA PLACE
1 Listing
Priced at $739,900
CHEESMAN GARDENS
2 Listings
Priced from: $960,000 to $1,399,000
CHERRY CREEK MEADOWS
1 Listing
Priced at $380,000
CHERRY CREEK NORTH
11 Listings
Priced from: $450,000 to $2,350,000
CHERRY CREEK TOWERS
1 Listing
Priced at $415,000
CHERRY CREEK VILLAGE
1 Listing
Priced at $157,000
CHERRY HILLS III
5 Listings
Priced from: $597,000 to $775,000
CITY HOMES AT BOULEVARD ONE
6 Listings
Priced from: $710,100 to $902,275
CLAYTON LANE
1 Listing
Priced at $1,699,000
CLUB MONACO
1 Listing
Priced at $180,000
CLUB VALENCIA
2 Listings
Priced from: $99,995 to $105,000
COLLEGE VIEW
1 Listing
Priced at $140,000
COPPERSTONE
1 Listing
Priced at $265,000
COUNTRY CLUB VILLAS CONDOS
1 Listing
Priced at $145,000
CREEKSIDE FLATS
1 Listing
Priced at $330,000
CRESTMOOR HEIGHTS
2 Listings
Priced from: $598,900 to $705,000
DAYTON GREEN
1 Listing
Priced at $179,900
DORCHESTER
1 Listing
Priced at $279,000
EAGLE RIDGE
1 Listing
Priced at $300,000
EASTMOOR PARK
1 Listing
Priced at $302,000
EDBROOKE LOFTS
1 Listing
Priced at $1,950,000
EL POSADO
1 Listing
Priced at $249,000
ELATI 22 TOWNHOMES
4 Listings
Priced from: $597,000 to $648,000
EURO LOFTS
1 Listing
Priced at $472,000
FACTORY FLATS
2 Listings
Priced from: $479,000 to $575,000
FIRECLAY LOFTS
2 Listings
Priced from: $320,000 to $439,900
FIRST CREEK CONDOS
1 Listing
Priced at $225,000
FLOUR MILL LOFTS
1 Listing
Priced at $1,250,000
FORWARD CHERRY CREEK
2 Listings
Priced from: $1,049,900 to $1,049,900
FOUR HUNDRED THIRD CONDOS
4 Listings
Priced from: $335,000 to $3,895,000
FOUR SEASONS
4 Listings
Priced from: $1,675,000 to $5,250,000
FRANKLIN LOFTS
1 Listing
Priced at $975,000
FRENCH QUARTER
1 Listing
Priced at $229,000
GLASS HOUSE
5 Listings
Priced from: $379,900 to $815,000
GOVERNORS PARK
1 Listing
Priced at $335,000
GOVERNORS PLACE
1 Listing
Priced at $499,900
GRANT PLAZA CONDOMINIUMS
1 Listing
Priced at $225,000
GRANVILLE
2 Listings
Priced from: $234,900 to $241,000
GREENHOUSE
2 Listings
Priced from: $498,000 to $687,000
HAMILTON
1 Listing
Priced at $299,999
HAMPDEN COURT CONDOMINIUMS
1 Listing
Priced at $118,500
HAMPDEN EAST CONDOMINIUMS
1 Listing
Priced at $140,000
HARMANS
2 Listings
Priced from: $725,000 to $1,100,000
HEIDELBERG
1 Listing
Priced at $259,000
HIGHLAND BRIDGE
1 Listing
Priced at $479,900
HIGHLANDS SKYLOFTS
2 Listings
Priced from: $530,000 to $590,000
HIGHLINE CLUB
3 Listings
Priced from: $375,000 to $515,000
HUNT CLUB
2 Listings
Priced from: $249,900 to $279,900
HUNTINGTON HOUSE
1 Listing
Priced at $1,995,000
ICEHOUSE LOFTS
1 Listing
Priced at $859,000
ICON 120
1 Listing
Priced at $285,000
INCA 29
1 Listing
Priced at $725,000
INDIAN CREEK
3 Listings
Priced from: $220,000 to $445,000
ISBELL LOFTS
1 Listing
Priced at $715,000
LA FONTANA
1 Listing
Priced at $272,500
LAKEHOUSE 17
15 Listings
Priced from: $528,150 to $1,849,000
LARIMER PLACE
1 Listing
Priced at $1,250,000
LARIMER ST RESIDENCES
1 Listing
Priced at $719,000
LAWRENCE ST RESIDENCES
2 Listings
Priced from: $420,000 to $500,000
LOCALE 24
4 Listings
Priced from: $608,000 to $706,000
LOFTS AT 2245 BLAKE STREET
1 Listing
Priced at $599,000
LOWRY HEIGHTS
2 Listings
Priced from: $279,900 to $300,000
MAJORCA CONDOMINIUMS
1 Listing
Priced at $299,000
MANOR HOMES
1 Listing
Priced at $735,000
MIDLAND LOFTS
1 Listing
Priced at $375,000
MIRADOR AT TENNYSON
10 Listings
Priced from: $595,000 to $999,000
MONARCH MILLS
1 Listing
Priced at $429,500
MORNINGSIDE
5 Listings
Priced from: $219,000 to $276,500
MOUNTAIN SHADOWS
1 Listing
Priced at $309,999
MUSEUM RESIDENCES
2 Listings
Priced from: $567,000 to $1,535,000
NORTHCREEK
1 Listing
Priced at $10,475,000
OAK PARK
1 Listing
Priced at $170,000
OBSERVATORY PLACE
1 Listing
Priced at $399,500
ONE LINCOLN PARK
5 Listings
Priced from: $675,000 to $2,500,000
ONE POLO CREEK
1 Listing
Priced at $2,500,000
ONE RIVERFRONT
1 Listing
Priced at $850,000
ONE WYNKOOP PLAZA
1 Listing
Priced at $4,000,000
ORPHEUS
2 Listings
Priced from: $259,900 to $327,900
OSAGE PLACE TOWNHOMES
1 Listing
Priced at $479,900
OVERLOOK CONDOMINIUMS
2 Listings
Priced from: $400,000 to $575,000
PALACE LOFTS
2 Listings
Priced from: $680,000 to $729,000
PARK PLACE TOWERS
1 Listing
Priced at $499,900
PARK TOWERS
1 Listing
Priced at $875,000
PARKWAY CONDOMINIUMS
1 Listing
Priced at $280,000
PARKWAY TOWERS
1 Listing
Priced at $169,900
PARKWAY TOWNHOMES
1 Listing
Priced at $349,900
PEARL STREET VICTORIANA CONDO
1 Listing
Priced at $950,000
PEBBLE CREEK
1 Listing
Priced at $179,900
PENN SQUARE CONDOMINIUMS
1 Listing
Priced at $574,900
PERRY ROW AT SLOANS LAKE
4 Listings
Priced from: $499,900 to $699,900
PINNACLE
2 Listings
Priced from: $559,000 to $2,350,000
PLAZA DE MONACO TOWERS
1 Listing
Priced at $125,000
POLO CLUB
3 Listings
Priced from: $474,998 to $1,395,000
PORTICO CONDOMINIUMS
1 Listing
Priced at $430,000
PORTOFINO TOWER
2 Listings
Priced from: $449,000 to $749,000
PRADO
1 Listing
Priced at $375,000
PROMENADE LOFTS
1 Listing
Priced at $425,000
PROMONTORY COURT
1 Listing
Priced at $499,000
Browse Individual Listings within this City
Community Locations

---
The Fair Housing Act prohibits discrimination in housing based on color, race, religion, national origin, sex, familial status, or disability.

Information Deemed Reliable But Not Guaranteed. The information being provided is for consumer's personal, non-commercial use and may not be used for any purpose other than to identify prospective properties consumers may be interested in purchasing. This information, including square footage, while not guaranteed, has been acquired from sources believed to be reliable.

Last Updated: 2017-04-25 12:11:38